Aah, camping. RVing. The great outdoors. As much as we love the great outdoors, we also certainly love to have a place to sit while we aren't hiking. What better place to sit than a nice cozy rock?
You know you need a camping chair! They're great for chilling around a campfire with friends or family, eating lunch or working up some s'mores.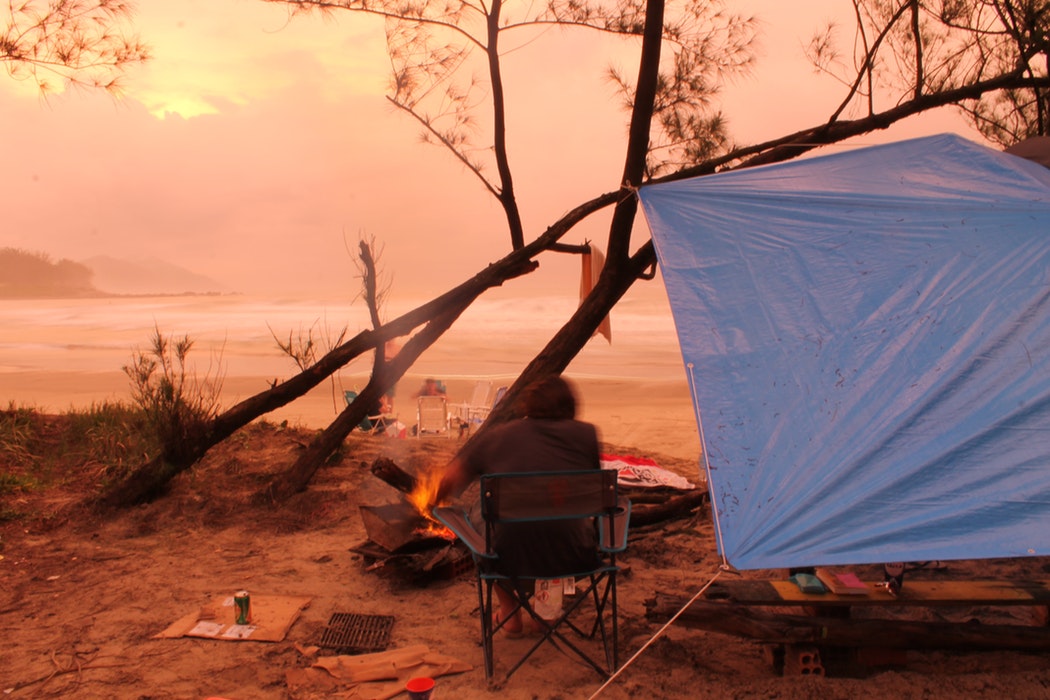 Of course, you want to find the best camp chair. Not all camping chairs are created equal, however. Camping chairs are designed for different needs. Also, the comfort factor of the bum is somewhat in they eye of the 'bumholder'. We wanted to pick out the best camping chair out there for you but we found that 'best' depends on the needs of the individual. There is no one best camp chair. There are types and general favorites but there is no fits-all-needs-and-wants chair for everyone.
Therefore we decided to find the general 'greatest hits' best camp chair for you but your own butt is going to have to be the chooser for your best camp chair. It's too bad that we can't try a chair over the internet yet. Maybe, someday...
Camping Chair Guide
Camping chairs come in all shapes and sizes. They are made for specific different purposes. Some people want super wide chairs with all sorts of 'amenities' such as umbrellas, storage bags, tables, and cup holders/coolers built-in. On the other end of the spectrum, backpackers need their chair to be as light as humanly possible and they aren't looking for frills. They want a compact camping chair.
Chairs have been made with every need in mind. Here we cover the ins and the outs of what's out there for you to consider.
Generally, chairs will be made to fit into one of these categories:
Well, how will you be using it? Backpacking? Hanging around the fire? Working outdoors daily on your computer? Before you jump into buying a chair, know how you will mostly be using your camping chair.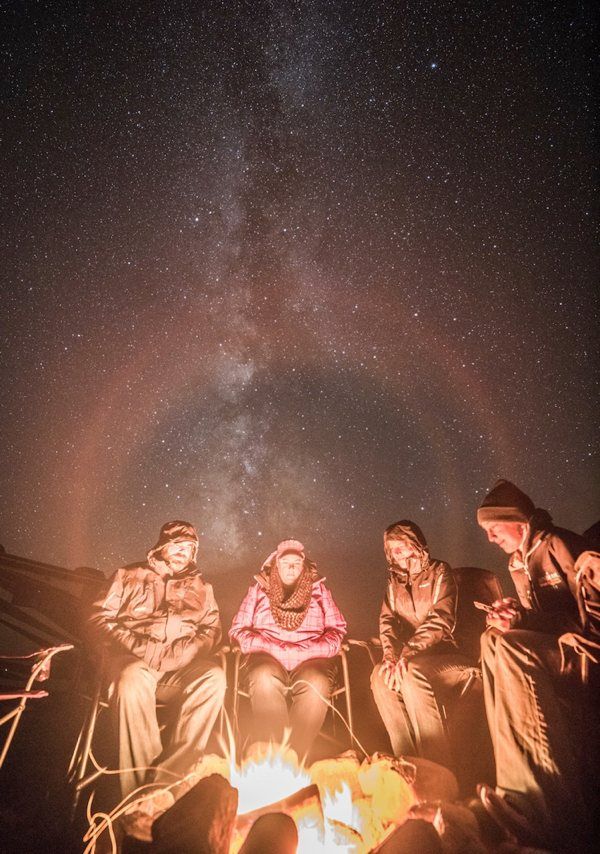 Portability (Backpacking Chairs)
If you are going to be hiking a lot with your chair for long distances, or even short ones for that matter, you are not going to be happy with an 8 lb chair. This means you are likely not going to want a traditional chair that tends to come with lots of features and there is not much consideration for size or weight.
There are now camping chairs that can pack as small as a 2 liter bottle and weigh around one pound. If you are only going to be using your chair around a campfire, then a traditional chair may work better for you, although many of the small portable camping chairs are quite comfortable as well.
The smallest and lightest have legs that are made by DAC, who also makes the lightest aluminum tent poles. The construction is made to be easy to put together with the shock cord on the insides much like tent poles.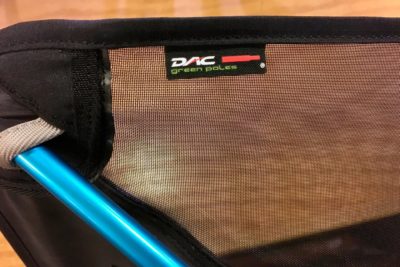 They almost put themselves together. There aren't many parts and set up takes a little under 2 minutes. These tiny chairs fit easily in your backpack.
Durability
Sure, pretty much anything we purchase we want to be as durable as possible. Not all camping chairs are the same in this regard, either. However, most chairs out there are quite durable, considering how much wear and tear they receive with getting stashed in the truck to go camping, withstanding the fading and deterioration effects of the sun and burn holes from campfire embers. However, if you go out and get a $10 camp chair from the drugstore, don't expect that one to be comfortable or to last long. They are made cheaply TO be cheap.
Back Support
Honestly, not many camping chairs can boast this feature. Many camp chairs are quite sunken around the back area and this might not work very well if you have back issues. They offer no support whatsoever. Therefore, you end up sinking into the camp chair with a rounded lower back. This won't bode well for those with any kind of back issue. If you sit in it enough, you could even create back issues for yourself.
You have a couple of choices in this matter. You can either get our recommended chair that does have back support, or you can always have a pillow on hand to use at your lower back while using your chair.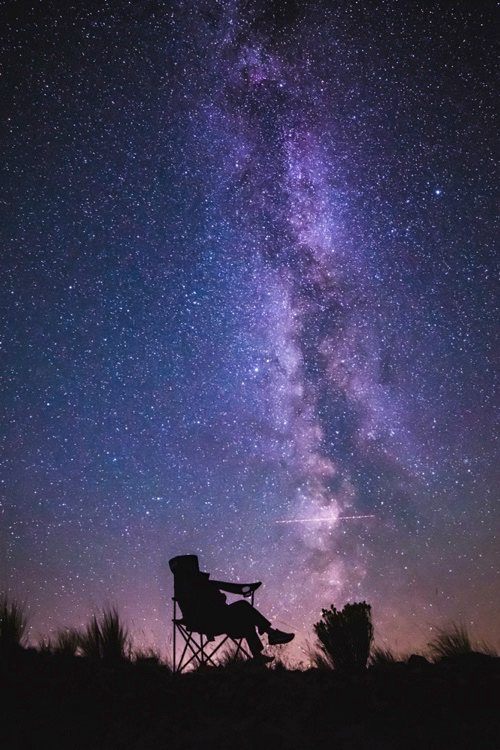 Comfort
This is a top priority for pretty much any camp chair, regardless of the other features you may want it to have. Again, luckily many of the camp chairs out there are quite cozy due to today's technology and materials. Still, some camping chairs win over the others in this category, regardless of size. Who doesn't want to be comfortable while camping?
Keeping your butt back in the seat will help your back with support. The smaller backpacking chairs are fairly supportive in this regard as is the Strongback Chair that we recommend. Still, most of our picks are rated as quite comfortable by most users.
Shade
There are a few camping chairs out there that come with a built-in shade. This is great for those who need to be out of the sun or are using a computer and need the shade so they can see their computer screen. We all know that skin cancer can be caused by sun exposure, so having the convenient shade built-in to your chair makes it that much easier to keep yourself cancer-free. It's not always possible to stay under an awning or to wear a hat. For times like these, having an umbrella of sorts above you will help you stay in the shade.
Conclusion
Your preferences are going to determine what kind of camp chair you will want to have. Simply decide how you are going to use it and then look for the features that you want. There is no one-size-fits-all chair in terms of features, unfortunately, so you may need more than one for your different occasions. Whatever you decide, just get out there into nature. We hope we have helped you find the best camping chair for YOU.
Camp on, Addicts!